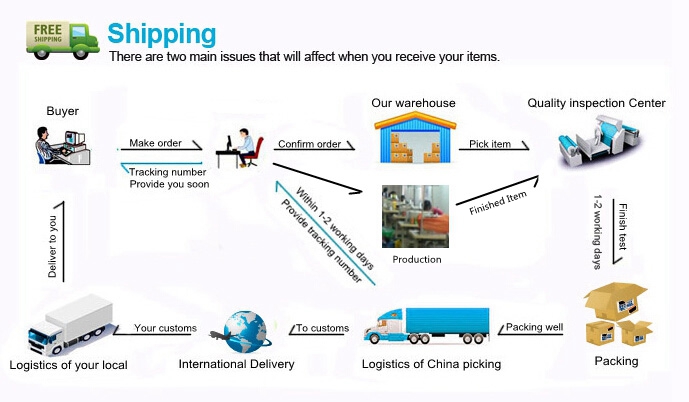 1. Item Processing Time
After receipt of your order, we will check our warehouse firstly and will arrange it into production if it's out of stock, test product carefully to ensure it passes our local QC test. For those existing character costumes showed on our website, it can be ready for shipping within 1 business day if it's available in warehouse, otherwise it takes 5-8 business days for reproduction for small quantities. Then it takes 1-4 business days for the package to be shipped to our courier. For customized costume, please allow one month or so to complete. Please note that these are only estimates.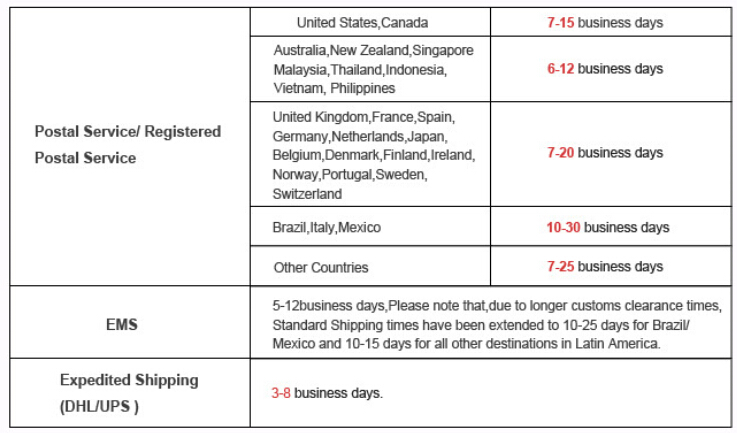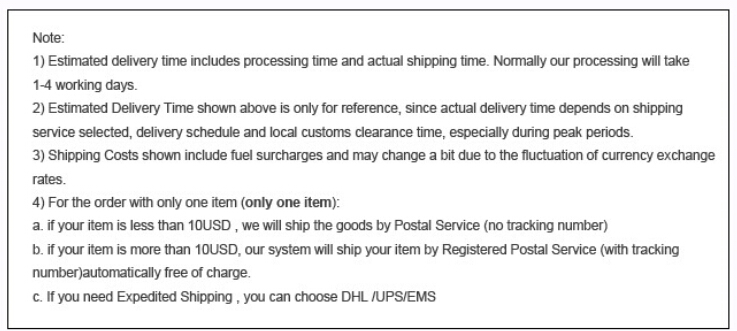 Payment :
There are different ways you can pay for your orders:

>PayPal
>Western Union
>Money Gram
>Wire Transfer
>Money Bookers

Paying with PayPal
1. With PayPal, you can send payment quickly and securely online.
2. Through PayPal, you can pay with credit card, debit card, or bank account balance.
3. Once your order is submitted, we will open invoice by paypal and send to your account.

Advantages with using PayPal:
>Payment is traceable. You can trace the status of your payment using your PayPal account.
>Payment does not require you to use your credit card online (you can transfer directly from your bank account). your credit card number is safely encrypted through PayPal server, which limits the risk of unauthorized use.